Join us on March 23, 2022, from 1:30 pm to 3:00 pm - Room 13 EXPO for a multidisciplinary round table to address key regional scientific issues for IWRM in mining territories and present innovative solutions for better IWRM in mining territories.


● Ms Rokhaya Diene Samba, Director of Geology, Senegal.
● Mr Zakary Bamba, Union des petites mines, UEMOA.
● Ms Gordana Kranjac-Berisavljevic, West African Center for Water, Irrigation and Agriculture - WACWISA.
Agriculture - WACWISA
● Institut de recherche pour le développement.
● Ms Hela Karoui, 2IE
● Ms Marie Thérèse Laguerre, Véolia.
● Mr. Samson Oduro Kwarteng, CEA eau et environnement, KNUST University.
● Mr. Alphonse Yao, CEA Mines et environnement INPHB.
● Mr. Mory Kourouma, CEA Mines et sociétés de Boké.
● M. Mahamadou Ousman, CEA Environnement minier de Boké.
● M. Maissa Mbaye, CEA MITIC
● Mme Mariama Diallo, CEA Prévention et contrôle des maladies transmissibles,
Université G. A Nasser - PCMT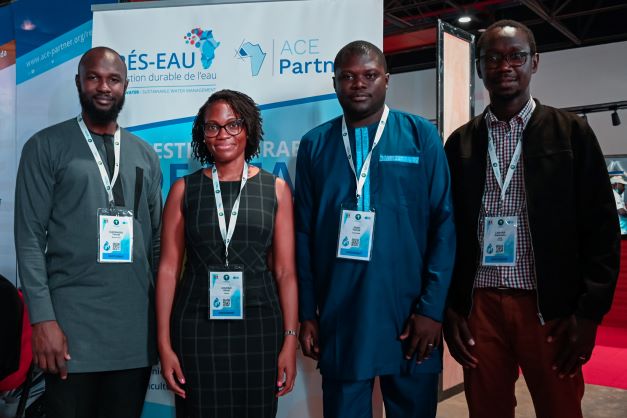 Discover all our speeches at the World Water Forum 2022 and our videos by clicking here

On March 23, from 10:45 am to 12:15 pm, we are organizing a high-level session for a multi-stakeholder, multi-disciplinary dialogue on water resource management in the context of accelerating GGW.

With the exceptional participation of:
● Mme Garama Saratou Rabiou Inoussa, Minister for the Environment and the fight against
desertification of Niger
● Dr Ali Waidou, Minister for Higher Education, Scientific Research and
innovation of Chad
● Dr Sakhoudia Thiam, Pan-African Agency for the Great Green Wall
● The World Bank and the French Development Agency
● The African Centers of Excellence, the Sahara and Sahel Observatory, and the IRD Institute for Development Research

● Véolia and the Senegalese Platform of Civil Society Organizations for Water and
Sanitation.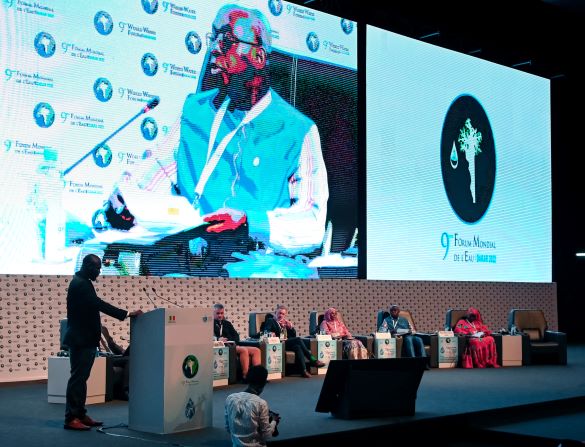 Discover our speeches at the World Water Forum and our videos by clicking here
Come and discover our SIDE EVENT at the World Water Forum on March 22, 2022, from 5pm to 6pm - Room 11 EXPO: "Meet and collaborate with African Centers of Excellence".

This event, coordinated by Burkina Faso's 2iE International Institute for Water and Environmental Engineering, offers interdisciplinary, multi-stakeholder exchanges based on solutions drawn from science and higher education to meet the major development challenges facing the African continent.

It will be an opportunity for all players in civil society, academia and politics to meet pan-African players of excellence from 4 thematic networks:

● Responsible Mining and Sustainable Development - RAMR2D
● Sustainable Water Management - RES'EAU
● Digital Science and Technology - DSTN
● West African Network for Infectious Diseases - WANIDA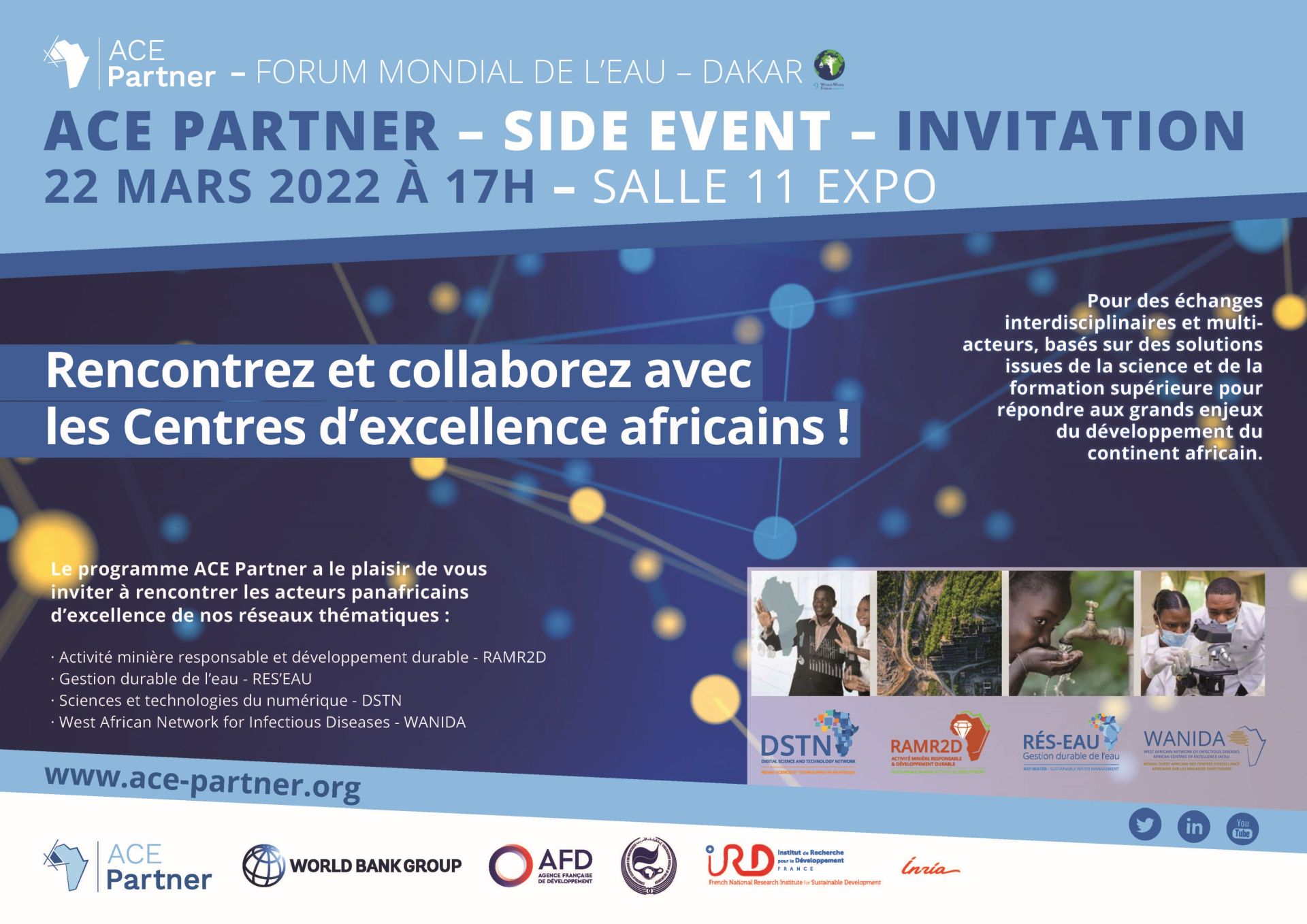 Find out more about our speeches at the World Water Forum and our videos by clicking here !